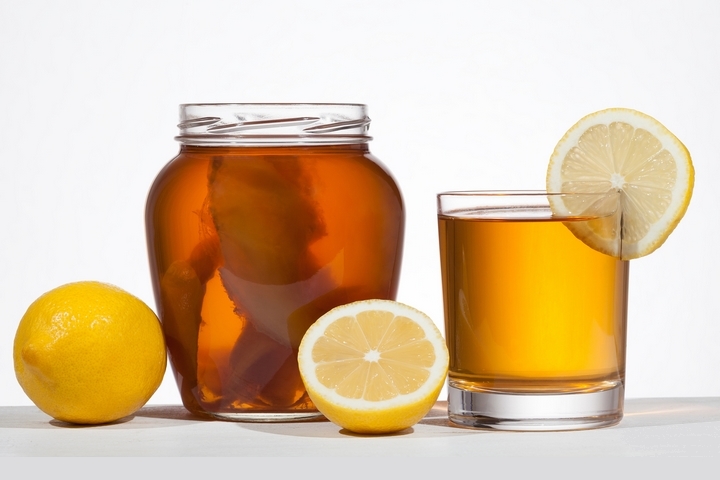 Unlike green, black and white teas that are made from the leaves of a plant named camellia sinensis, herbal teas are made from dried herbs, fruits, flowers or spices.
Some types of herbal teas are popular simply because they are fragrant and delicious, but others are good for our health and allow us to pamper ourselves.
Here are some of the best tasting herbal teas, as well as a few of their properties.
1. Chamomile tea
Chamomile flowers look like daisies, and they are used to make a very popular herbal tea. Chamomile tea has a mild fruity taste, similar to the taste of apples.
Many people who have trouble falling asleep are drinking chamomile tea for its calming effects. This delicious tea also has anti-inflammatory and antibacterial effects, and it can help relieve premenstrual symptoms.
2. Peppermint tea
Peppermint tea is another very popular herbal tea. Made from mint leaves, this tea has a cool and refreshing taste.
People who love drinking peppermint tea often due to their many naturopathic properties. These herbal teas can relieve indigestion, nausea, stomach pain, cramps and spasms. This herbal tea can also help soothe our nervous system, and relieve menstrual cramps.
3. Lemon balm tea
The lemon balm plant is related to mint, but it has a light lemon flavour. Lemon balm tea can help reduce stress and improve the mood of herbal tea drinkers. These are the best tasting herbal teas for those who want to lift their spirits.
Some studies have indicated that this fragrant tea contains a lot of antioxidants, and that drinking it daily can help improve the health of our heart and our skin.
4. Lavender tea
Beautiful lavender flowers can be used to prepare lavender tea. If you like the smell of lavender, you are sure to love the taste of this herbal tea.
Lavender tea has a calming effect, and it can help relieve headaches and stomach pain, as well as being good for cardiovascular health. It can even kill lice and repel mosquitoes.
5. Linden tea
Linden flowers smell like honey, which means that linden tea has a mild honey taste. This herbal tea is recommended for people who have the flu or a cold.
Drinking linden tea can help us enjoy a good night of sleep, and it can help soothe our nerves. It also has many healing properties that can help relieve different health conditions.
6. Echinacea tea
Echinacea tea, which is prepared with the flowers, the leaves and even the roots of echinacea plants, has a strong floral taste.
Drinking this herbal tea helps boost our immune system, which can help prevent and shorten colds. It can also reduce anxiety and act as a pain reliever on top of having anti-viral and anti-inflammatory properties.
7. Rose hip tea
Rose hip tea is made from the fruit of the rose plant. It has a tangy and fruity flavour that can remind us of the taste of green apples or plums.
Rose hip tea has anti-inflammatory properties, which allows it to help reduce the pain of people suffering from rheumatoid arthritis and osteoarthritis. It can also help with weight management and skin health.
8. Sage tea
Sage is a flavourful spice used in many kitchens, but it can also be used to prepare herbal tea. It has a delicate but slightly bitter taste.
Drinking sage tea helps boost our memory, and it can reduce the symptoms of Alzheimer's disease. It can also reduce anxiety, aid digestion, and improve the quality of our sleep.
9. Ginger tea
Ginger is used as a cooking and baking spice, but it can also be turned into an herbal tea that has a spicy flavour with a hint of citrus. These are the best tasting herbal teas if you like strong flavours.
Ginger tea helps relieve nausea, stimulates our immune system, and helps reduce the pain associated with rheumatoid arthritis and osteoarthritis. It also helps relieve menstrual pain.
10. Cinnamon tea
The cinnamon spice, which comes from the bark of a tree, can be used to prepare a tasty herbal tea. Cinnamon tea has a strong spicy taste that is associated with the colder months of the year.
Drinking this tea helps relieve pain, headaches and menstrual cramps, but it can also calm upset stomachs and improve our energy.
11. Hibiscus tea
Hibiscus tea is a colourful tea made from hibiscus flowers. It has a tart and refreshing flavour, and it can be enjoyed hot or cold.
Drinking hibiscus tea helps reduce high blood pressure, and many people believe it has anti-viral properties that can help them fight the flu.
12. Rooibos tea
Rooibos tea is made from the redbush plant, which comes from South Africa. It has a sweet and fruity flavour, and it's often blended with other types of herbal teas.
Rooibos tea helps boost the immune system, improves bone health, and can reduce the risks of heart disease. Drinking it each day will also lower or maintain cholesterol.